Quality management at STEINLEN Elektromaschinenbau GmbH
Our principles for sustainable quality, our company policy
Constantly ensuring the satisfaction of our customers and continuous improvement are among our top principles. Our customers set the standard for quality. That is why your judgment about our quality is decisive.
Each individual employee contributes to safeguarding our quality standard through his or her personal performance. We ensure that quality and safety-related activities are consistently planned, controlled and monitored. Through this, we meet the quality requirements of our customers as well as the applicable legal and official regulations.
We implement the "0-error principle" and value error avoidance over error detection. Through a continuous improvement process and the commitment of all employees at all levels the quality of our products is being permanently increased. The company aims to meet the requirements of the quality management system and to continuously improve it.
Integral quality management
Our certified quality management system implies Six Sigma & Lean Manufacturing modules. It allows us to monitor and control the entire process chain. Further information on the Six Sigma quality method and the principles of lean manufacturing can be found here: Six Sigma and Lean.
Quality at all levels
We are more than a workshop, and do more than just manufacturing electric drives and selling spare parts. We take care of the constant analysis and optimization of all processes in order to deliver the best possible products in the best possible quality on the desired date for the benefit of our customers. Our employees are part of our ongoing improvement measures. At Steinlen, quality is represented in two areas of competence.
Quality means responsibility
We have trained staff and modern measuring and testing technology. From incoming goods through the whole production process to outgoing goods: our employees carry out tests at all points in the process chain qith great expertise and responsibility. In addition to electrical and mechanical tests, this also includes differential pressure testing, paint layer thickness measurement or the measurement of individual parts, to name just a few examples. At Steinlen, employees working on brake technology, turning, winding or assembly have as much a part at quality assurance, as are the measurement technicians and the test field employees.
Wir sind nach internationaler Norm zertifiziert (DIN EN ISO 9001:2015) und werden regelmäßig auditiert.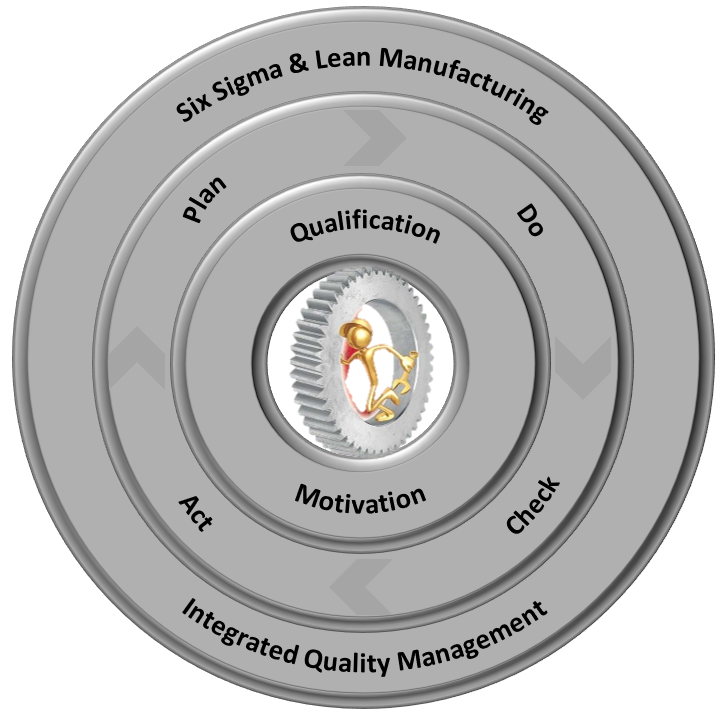 Contact
If you have any questions regarding quality management, please contact our quality manager Ms. Barbara-Jane Reinke directly. You can reach Ms. Reinke via phone under the number +49 5139 8070-970 or via mail at barbara.reinke@steinlen.de