Repair service / Skills & competencies
Our modern and efficient workshops can be found in Burgwedel (near Hanover), Hamburg and Bremerhaven. As a certified specialist company, our core competencies lie in the diagnosis and repair of electric motors, gearboxes and frequency converters. We also have decades of experience in servo and pump technology, as well as with hoists, heavy-duty magnets and agitators.
We also have authorization to repair and test explosion-proof drives. With over 28,000 different items in stock, we are able us to provide a fast repair service without long aquisition times. In order to prevent the necessary parts from being sold in the meantime, we recommend reserving the required items in advance for scheduled repairs. We offer a full repair service! Upon request, you can receive dismantling and assembly on site, commissioning or preventive and condition-based maintenance. We can offer regular maintenance including measuring, aligning and balancing as well as a repair transport service. In-house winding and various methods of mechanical processing, including shaft processing and flame spraying, make our service well-rounded.
Workshop
Steinlen Elektromaschinenbau GmbH has experienced, qualified employees and a modern and efficient workshop. We carry out repairs, modifications and tests in all areas of electrical and mechanical drive technology, such as:
Three-phase and DC motors
Geared motors (e.g. spur, bevel, worm, planetary and variable speed gears)
Industrial gearboxes / reduction gears
Pumps and fans
Servomotors
Drum motors
Special motors (such as unbalance motors or water-cooled motors)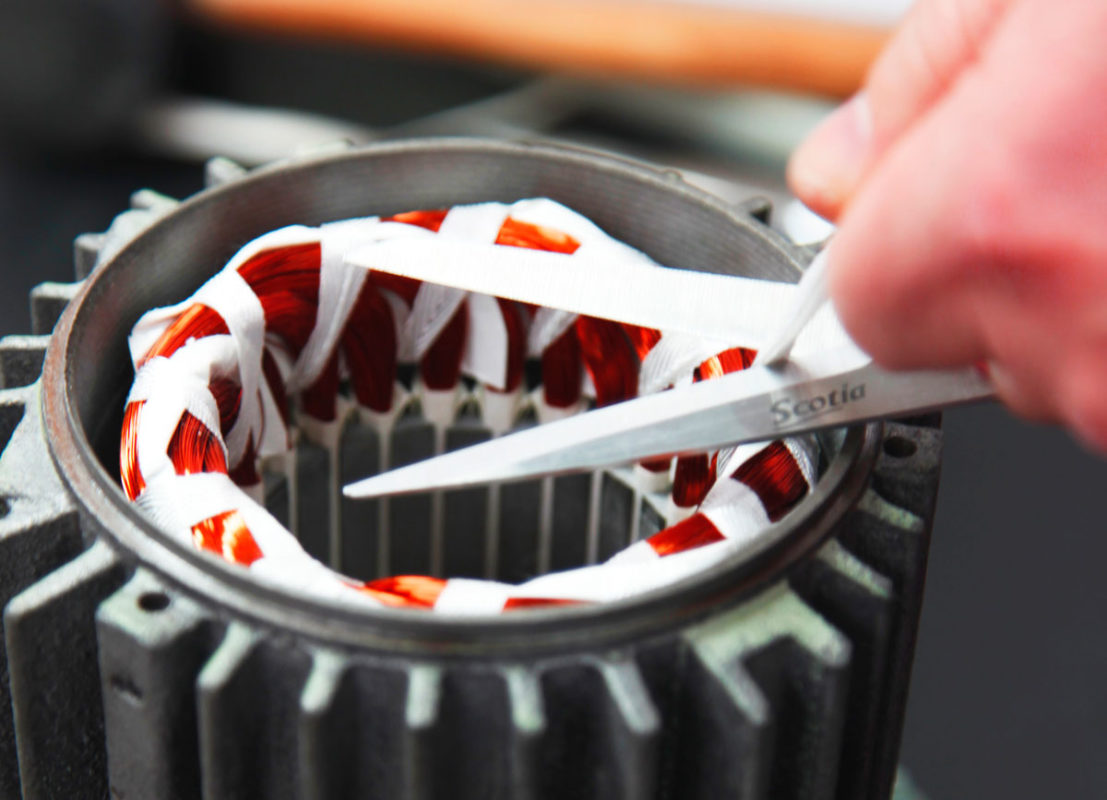 Winding shop
In our winding shop we employ qualified employees with decades of experience. We repair, manufacture, modify and optimize stators and windings.
Three-phase windings in various designs
DC windings (armature and field windings)
Coils for brakes and clutches
Coils for load magnets
Special windings (e.g. pull-in windings for pipe pumps)
Mechanical competence
Our employees are proficient in a wide range of mechanical processing methods. For example, the production of single or series turned parts up to 1,000 mm in diameter; square and asymmetrical parts. We repair and modify the various components of the drives, among other things by:
Turning and milling work
Flame spraying (coating with hard bronze or stainless steel, among others)
Welding work for steel, cast iron, stainless steel and aluminum
Grooving / broaching
Balancing
Explosion-proof devices and drives
We have been authorized to test and repair explosion-protected electrical machines since 1961. Steinlen employs experts (qualified persons in accordance with BetrSichV Appendix 2 Section 3 Number 3.2) and carries out repairs and tests on explosion-proof devices and drives. With Steinlen you play it safe in the EX area, we have the most modern measuring and testing equipment.
Measurement and testing technology
For all electromagnetic devices that we manufacture or repair, the moments and forces are set according to customer requirements. The devices are retracted, our experts measure the static and dynamic moments of electromagnetic clutches and brakes and precisely determine the actuating force of electrohydraulic lifting cylinders or electromagnetic lifting and spreading magnets. We also carry out vibration measurements, bearing analyzes and balancing works.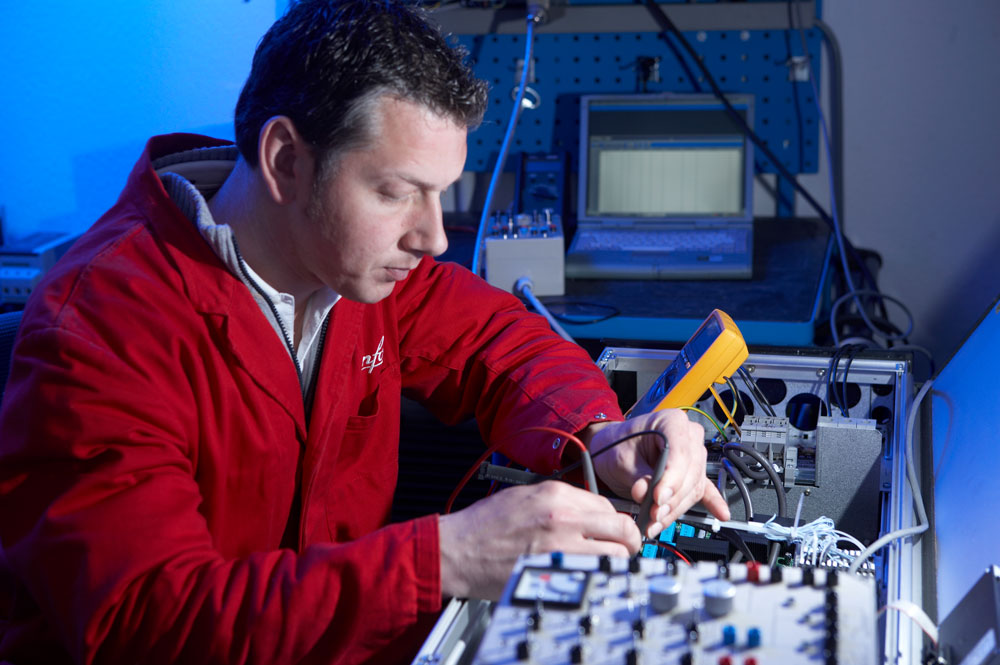 Frequency converters / soft starters / controls
Our authorized service personnel carries out the following work for you on site and in our house:
Installation and commissioning

Repair

Parameterization

Network analysis

Special solutions
Assembly / On-site services
Our on-site services:
Repair of industrial gears, geared motors, motors, pumps, etc.
Removal and installation of drives and system components by well-equipped assembly personnel
Complete conversion / modernization of drive units
Repair, troubleshooting, installation and commissioning of frequency converters
Repair of elevator motors and elevator gears
Network analysis
Laser-optical alignment of couplings and V-belt drives
Field balancing
Vibration measurements for condition assessment
Contact
Our service department will be happy to prepare a suitable offer for you, taking into account our entire service portfolio. To be able to do this, we need a general description of services you require (what kind of service, scope, place, date and time).
Your sales contact person